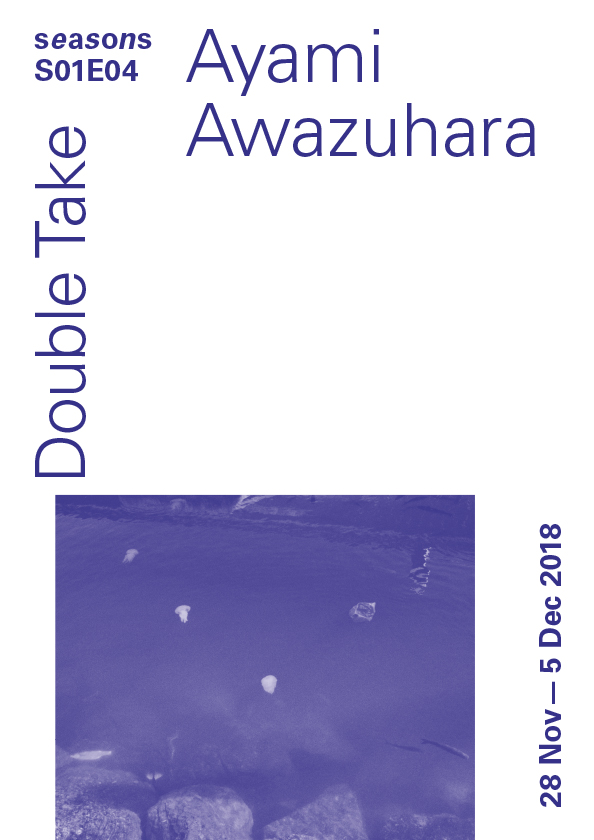 Seasons S01 E04
Double Take Ayami Awazuhara
Opening: Wednesday, November 28, 2018, 7pm
Venue: fAN Kunstverein @ SORT Bäckerstraße 7/8 1010 Wien
Duration: November 28 – December 5, 2019
Opening Times: by appointment
"Everyone has a car: the millionaire has one; the hired man has one; the hobo has one. And their cars go much more quickly than our cars, because the roads are as smooth as billiard balls and very straight."
Virginia Woolf 'America, which I Have Never Seen'
In one of the many wonderful essays she wrote throughout her life, the British writer Virginia Woolf turned her attention to the United States of America. There was just one tiny problem; she had never been there before. Instead, she transformed the noun "Imagination" into a proper noun and had her fly over to this mysterious continent and report back with her findings.
In doing so, Woolf became one of many writers who have used their imaginations, rather than their memories, to conjure up physical locations in the minds of their readers. There were some who went even further and invented entirely imaginary places; In Invisible Cities (1972), for instance, Italo Calvino dedicated an entire novel to descriptions of 55 fictitious cities, and in René Daumal's posthumously published work, Mount Analogue (1959), the main character goes in search of a fabled mountain whose peak bridges the gap between the earth and the heavens.
A copy of this book sits on Ayami Awazuhara's desk and has been vigorously thumbed through by the artist. Daumal was the first writer to use the word "peradam" to mean "an object that is only revealed to those who seek it", which is fitting because – particularly in her sculptural and text-based works – much of Awazuhara's practice requires an act of good faith by its audience. Or, in other words, they have to want to believe in something before they can hope to discover it.
Her series Landscape Charts (2017), for example, uses text – "stream, evergreen, pebble" – to graphically create images in the vein of concrete poetry, but require the audience's imagination to be fully completed. Awazuhara is interested in "how to tell stories" but ones which "you [can] imagine by yourself". The pieces might look minimal, anti-visual even, but at its core the series is about our limitless potential to create images in our mind's eye.
Like Woolf, Awazuhara is interested in how to imagine a landscape that either herself or the viewer has never seen before. In previous works, such as Possible Woods (2016), a room-sized installation of green metal and wool, that fabricated place was a jungle, but for her exhibition at fAN Kunstverein, Awazuhara recreates arctic landscape. Through limited means – a box, blue plastic, bits of metal, tape, the glow of a projected film – she suggests a path our eyes could take. It's up to us whether or not we want to follow.
Text by Chloe Stead
---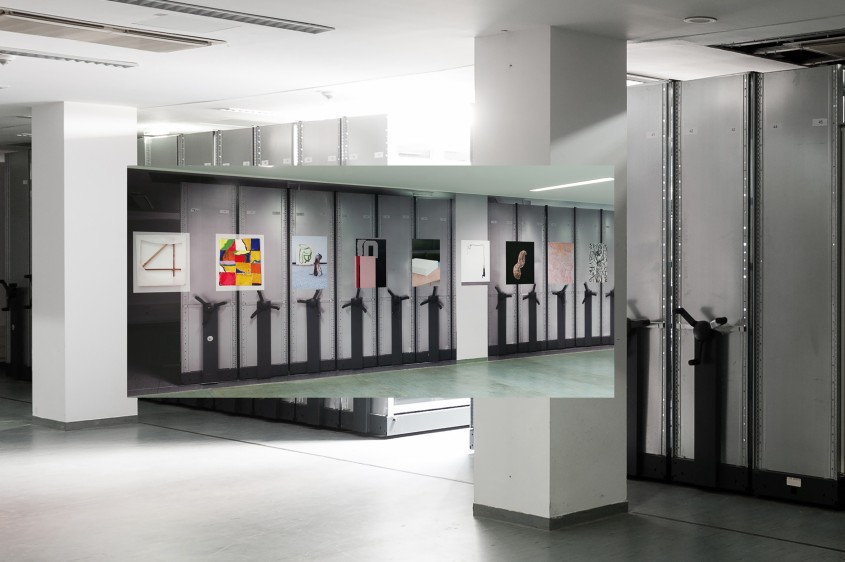 Parallel Vienna 2018
Opening: Tuesday, September 25, 2018, 7pm
Venue: Parallel Vienna 2018, Lasallestrasse 1, 1020 Vienna, 1st Floor Room 1.14
Duration: September 25 – September 30, 2018
Opening Times: Tuesday 17:00-22:00, Wednesday – Sunday 12:00-19:00

Exhibition concept/ graphic design by Herwig Müller @ fAN
Artists Selection: Fabian Seiz, Bobby Dowler, Irene Gellein, Gregor Eldarb, Kristin Kelich, Anna Paul, Anna Grath, Maja Vukoje, Anna Schachinger, Victoria Roth, Giorgos Kontis, Bianca Regl, Eiko Gröschl, Gerlind Zeilner, Dejan Dukic, Ewa Kaja, Valentin Postlmayr, Elisabeth von Samsonow/ Juergen Teller
fAN Archive: A great narrative emerges from the interplay of all the artistic positions shown so far in the Kunstverein fAN and all coming artistic positions. The selected examples deal with moments of exchange and artistic cooperation. They follow the processes of appropriation and transformation of ideas, attitudes and objects. Since 2015, the Kunstverein fAN has been trying to create a quasi informal, independent place that concentrates on the handicraft of exhibition making. The entire programming of fAN, ideally, represents a coherent and linear group show. The individual positions are supported by an artistic practice that represents a close relationship to their material vocabulary.
The Kunstverein fAN has made it its business to present, preserve, interpret and represent contemporary art, especially forms that are vulnerable to institutional neglect, cultural bias, its transience or politically unpopular contents. fAN aims to offer this artists both physical and virtual places for the presentation.
Artists from the fAN archive: Irini Athanassakis, Matthias Bernhard, Daniel von Bothmer, Rainer Bros, Chin Tsao, Antoine Donzeaud, Bobby Dowler, Dejan Dukic, Rouven Dürr, Eden & Lernout, Gregor Eldarb, Peter Eramian, Michael Fanta, Katharina Farnleithner, Line Finderup Jensen, Anna Grath, Irene Gellein, Eiko Gröschl, Johanna Guggenberger, Ewa Kaja, Stelios Karamanolis, Kristin Kelich, Reinhold Kirchmayr, Giorgos Kontis, Bruno Kratochvil, Johannne Rude Lindegaard, Juliana Lindenhofer, Victor Lizana, Melanie MacLain, Irini Miga, Panos Papadopoulos, Anna Paul, Tula Plumi, Valentin Postlmayr, Bianca Regl, Maresi Riegner, Victoria Roth, Anna Schachinger, Maja Vukoje, Niclas Riepshoff, Christian Ruschitzka, Elisabeth von Samsonow/Juergen Teller, Fabian Seiz, Pascual Sisto, Just Quist, Franz Vana, Kay Walkowiak, Andreas Werner, Eugen Wist, Gerlind Zeilner
---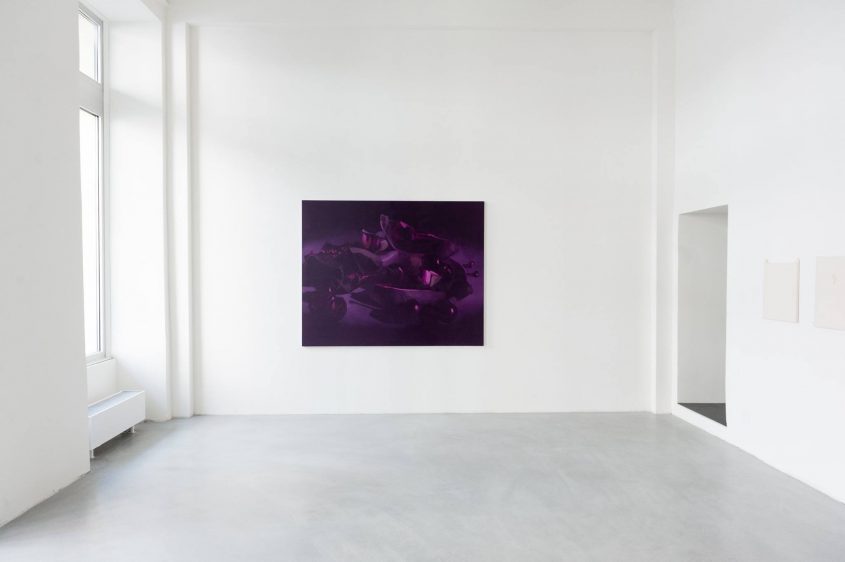 Photo credits: Christoph Liebentritt
fAN Archive
Out of State. Funny Things happened on the Way
Opening: Tuesday, August 7, 2018, 7pm
Venue: Ofroom Innovation Circle Marxergasse 42, 1030 Wien
Duration: August 7 – September 15, 2018
Out of State. Funny Things happened on the Way…
With works from Kristin Kelich, Bianca Regl, Maja Vukoje, Kay Walkowiak.
Only the concentration on the motive of the contact, the multiple transcultural moments of exchange and interrelations, and the investigation of this multifaceted contact is capable of dissolving the dichotomous structures inscribed in the Global Art History.
Only in contact and often in conflictual confrontations with others embody phases of change. Artistic and politically interested encounters of at least two actors in the field of tension between cooperation and confrontation seem to hold potential for overcoming the dichotomy of Western and non-European (art) stories.

What, then, are the motives and conditions that enable certain actors to think or do something specific at a certain point in time and thus to exceed the spaces of thought and action assigned to their subject positions?
The artistic positions shown here negotiate, very differently, these aesthetic, ideological and strategic fault lines.
---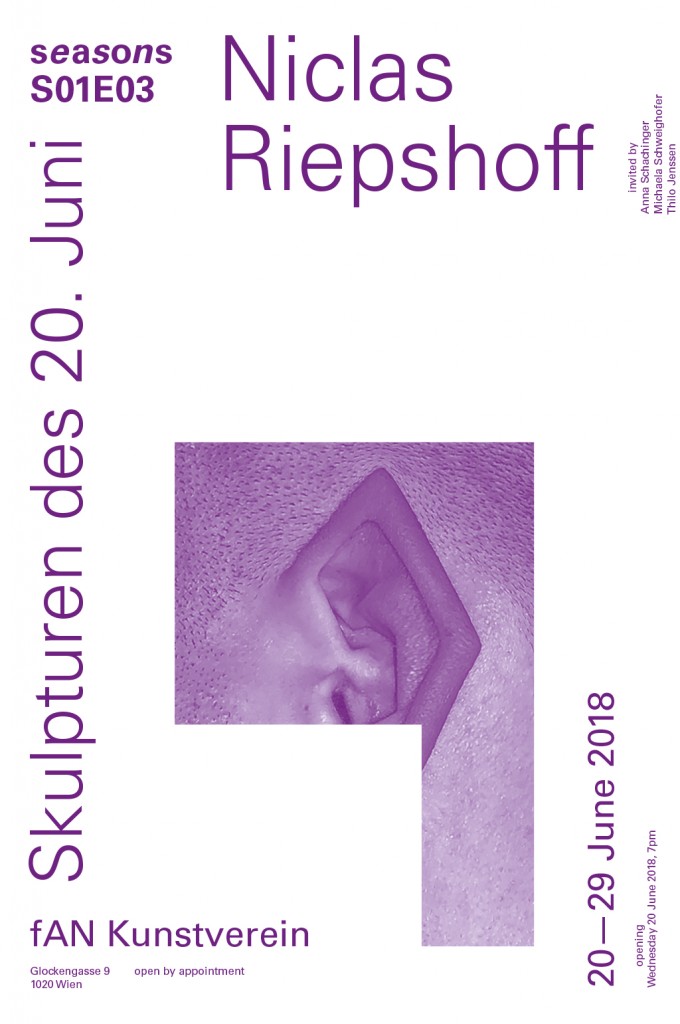 Seasons S01 E03
Skulpturen des 20. Juni Niclas Riepshoff
Opening: Wednesday, June 20 2018, 7pm
Venue: Ofroom Innovation Circle Marxergasse 42, 1030 Wien
Duration: June 20 – June 29, 2018
SEASONS is a four-part exhibition series taking place in spring, summer, autumn and winter. It is curated by Anna Schachinger, Michaela Schweighofer and Thilo Jenssen featuring solo shows by artists that have never exhibited in Vienna before.
---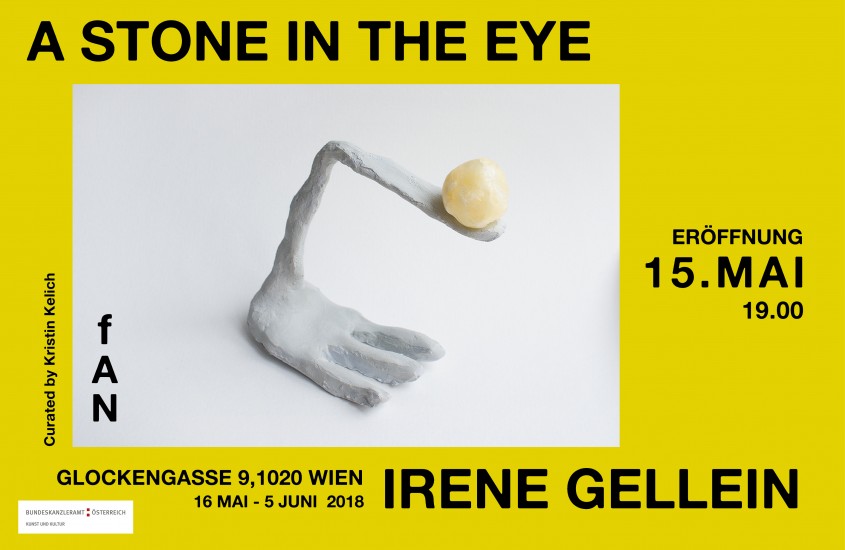 A Stone in the eye
Irene Gellein
Opening: Tuesday, May 15 2018, 7pm
Venue: Ofroom Innovation Circle Marxergasse 42, 1030 Wien
Duration: May 16 – June 5, 2018
It is curated by Kristin Kelich. The one and very own view on art. The art association fAN is looking forward to the remarkable works of Irene Gellein.