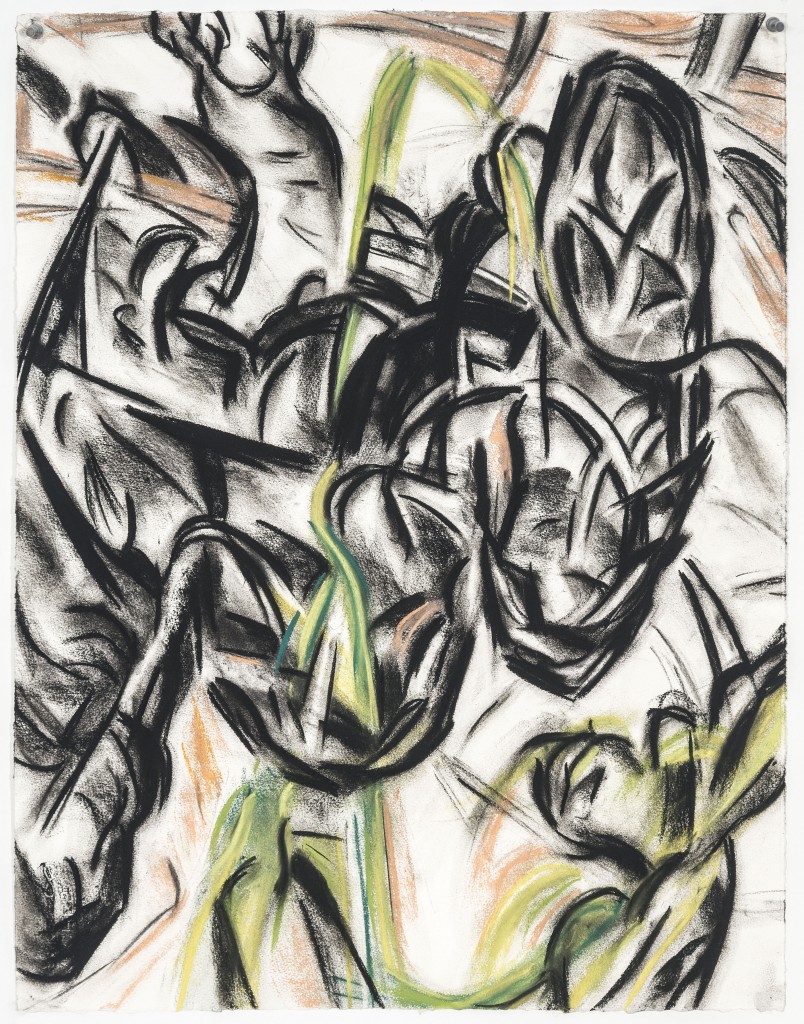 Victoria Roth
Insides

Opening: Sat, 24.6.2017, 19:00
Exhibition: 24.6–5.7.2017
by appointment. M +43 699 1161 5211
They are a little larger than your body's frame, tall and narrow like a passageway. Once inside, life is busy, furry and muscular. The shapes, well gnarled and intertwined, send you back to your gut– a pastel and charcoal forest of the intestinal? Unclear. Yet, within the unfamiliarity, a sense of inner logic unfolds. As figure and ground interweave, perspective shifts and multiplies, and motion, that relentless beast, keeps expanding upon itself through its internal circular energy. When you step back, you might see a pigeon at the other end of the room.
Victoria Roth (b. 1986) is a French-American artist living and working in Queens, NY. She received her BA from Brown University and her MFA from Columbia University. She recently mounted her solo show "Off the Banks" at Brennan & Griffin, NY (2017). Recent group exhibitions include "The Clear and the Obscure" at Lulu, Mexico City, MX (2016), SPRING/BREAK Art Show, NY (2016 & 2017) and "In the Mix" at Hometown Gallery, NY (2016).
fAN fineartnetwork
Praterstrasse 33
1020 Wien
www.fineartnetwork.net